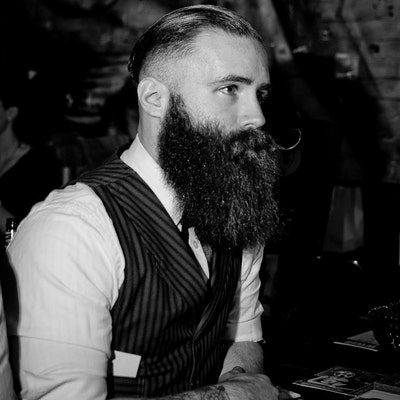 Manners Grooming Supply Co. was established in New England in 2014. The venture was essentially started so that I could save some $ on my personal grooming products. As a facial hair connoisseur, I had tried many brands of Moustache Wax, Pomades, and Beard Oils over the years, and found that none of them truly provided the look that I was going for. I began my research, and started making test batches in 2014. By mid-year, I had rolled out my first 2 products, our original Beard Oil & Moustache Wax, which were exactly what I had been looking for. Since then, I have never looked back, and continue to put out fresh new products as often as possible to keep you folks looking dapper. Our products have always been 100% all-natural, to limit the demand for chemicals and petroleum products. When we debuted our Wax-Based Hair Pomade w/ all-natural ingredients, the shop really started to take off.

To this day, we still pride ourselves on providing all-natural grooming products, for the most affordable price possible. Try one of our products today if you want to look sharp, and feel good about your impact on the environment. "Teach your skin, hair, and beard some Manners!"

We offer wholesale prices for Barbershops! Email us at MANNERSSUPPLYCOatGMAILdotCOM for more info.
- Christopher Allen -
Manners Grooming Supply Co.